A web-based system to manage all aspects of your stainless steel business. Whether a distributor or a broker, 1 person or 100, Metalsmith can bring organization to your workflow and streamline the sales, purchasing and inventory process.
Learn More
Cost Effective
You can run Metalsmith on your existing computing systems. No additional hardware or software needs to be purchased. We manage the servers so you can focus on your business. As we enhance Metalsmith, updates are delivered to your browser seamlessly. Pay month by month or get a 10% discount for yearly payment.
For as little as $90 per month, we make it possible for the smallest shop to afford to use Metalsmith. There are no contracts. You can go month-to-month or get a substantial discount for a yearly subscription.
Easy To Use
The beauty of Metalsmith is that you can train a new salesperson in a short period of time. Our customers have remarked that Metalsmith is the easiest to use product of its kind in the industry.
We Support You
We know how important it is that every step of the process goes smoothly. It is your livelihood as well as ours. We pride ourselves in making sure you get the help you need, when you need it.
Backups
We backup the Metalsmith database and other Metalsmith-related files nightly to a secure, off-site storage facility. These backups are kept indefinitely for your peace of mind.
Safety and Reliability
Metalsmith runs on Amazon™'s award winning Cloud Computing platform, AWS™ (Amazon Web Services) and EC2™ (Elastic Compute Cloud). Amazon's cloud service has been available since 2006 and is used by most of the Fortune 500 companies.
Pricing
Per user, per month. No contract required.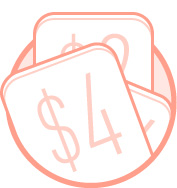 Sales & Shipping
At the heart of sales is the need to adapt to the customer's needs. Pull from stock or from 3rd party vendors. Use Imperial or Metric measurements. Choose the currency to sell or purchase in. All documents can be emailed, faxed or mailed directly to the customer/vendor. This module is highly configurable to allow you to select options that work best for your way of doing business.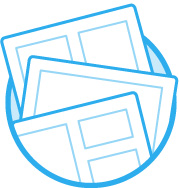 Purchasing, Receiving & Inventory
Purchase for stock, 3rd party products or services. Receive into inventory or move 3rd party products directly into the corresponding Job Order and generate an Invoice. Inventory on-hand, reserved for sales, back ordered, or on order amounts can be seen at a glance. All movement into and out of inventory is tracked.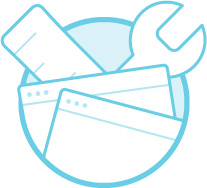 Customization
Metalsmith is highly customizable for your company's business process. There are over 125 different customizations available to the administrator, from information to put on sales documents to making specific form fields mandatory. Also, Metalsmith allows for assigning user permissions ranging from viewing certain modules to running specific reports. Reporting
There are currently 29 canned reports that provide a window into your company's activity and performance. Ranging from Daily Sales Reporting to Current Inventory Value, Metalsmith can put the information you need at your fingertips.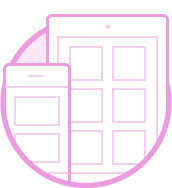 Customer & Vendor Management
Management of your customers properly can be a key asset to a business. Quickly see a customer's sales over time, keep track of the history of interactions, even generate a mailing list in MailChimp™. Graphically see purchase history from any vendor over time.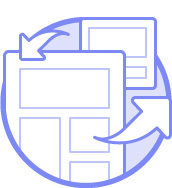 Accounting
Metalsmith integrates with Intuit's QuickBooks Online™ accounting system. Customers, Terms, General Ledger Accounts are automatically synced with QuickBooks daily. Invoices and Journal Entries are posted to the appropriate accounts. Movement into and out of inventory are uploaded.
Testimonials
From real users
"It's amazing how efficiently MetalSmith manages our business. From document control to inventory control, from accounting to purchasing, from sales to receiving, there isn't an aspect of our business it doesn't integrate and streamline. It is predictive and historic. It is convenient and dependable. It is ready when and where I am, and it couldn't be more user friendly. I really love it. It has to be the state-of-the-art program in our industry."
Joseph Gibbons
"Metalsmith is operating great. It's the only reason we've been able to get the financial reports back on track. Particularly, the cost of sales report and the inventory report have reduced reconciliation time for the accounting department." Ron Patrick
"Special Piping Materials has used Metalsmith for the past 7 years and its has been crucial in our success. Its ability to provide bulletproof inventory management of all our piping & piping components, to its awesome modern interface. It is an all around great system that allows us to focus on the more important things instead of having to deal with inventory management & order processing issues. Mike Robinson and his team offer great support and are constantly improving and modernizing to keep up with the worlds innovations in technology. I highly recommend this system!"
Daniel Composto
"Browser based MetalSmith is 21st century, intuitive and cross platform. It's well defined interface does not depend on F-keys nor other outmoded means of input. It is well supported and it is a pleasure to use." Shane Morgan
Contact us with questions or for a demo